Final consignments days for the upcoming June 28th auction
Get a Free Watch Appraisal Now!
It only takes a few seconds

48 hours
Fill the form in a few seconds and receive an appraisal for your timepiece within 48 hours
Confidentiality
Your informations remains confidential and will never be shared with third parties.
Free
The quote for your watch is entirely free. We won't ask for money before, nor after. It's a service we provide for you.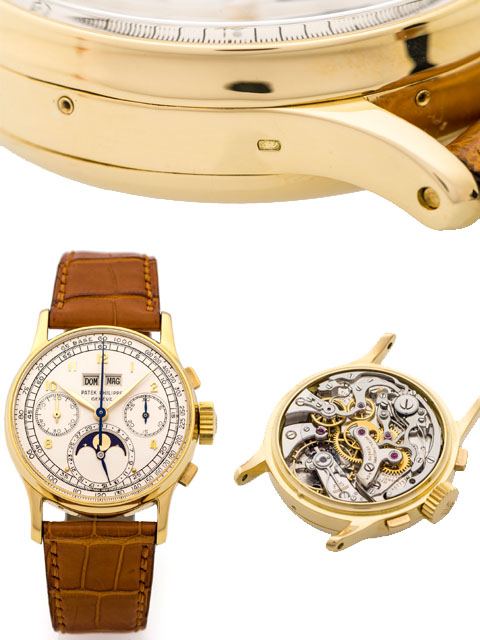 PATEK PHILIPPE, REF. 1518 Estimate CHF 200,000 – 300,000 Sold CHF 389,000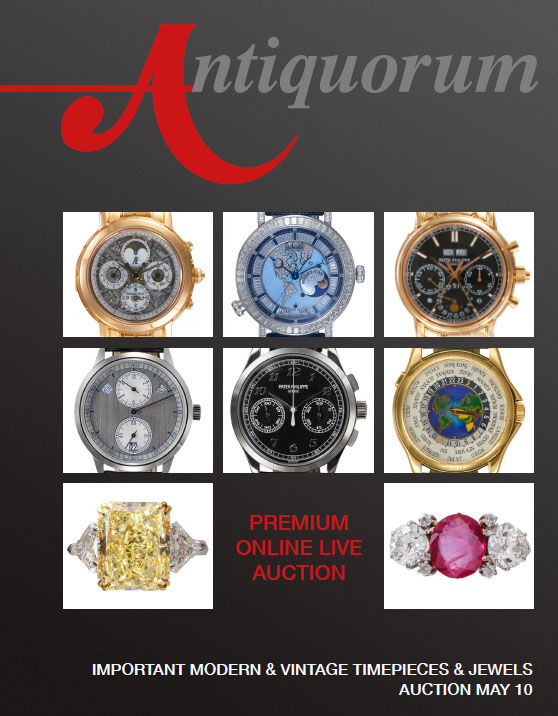 PREMIUM ONLINE AUCTION
HONG KONG, SUNDAY MAY 10
Hong Kong, May 10,2020
Important Modern & Vintage Timepieces
Auction Total: (incl. Buyers Premium) HKD 26.3 Million
How to buy
The auction process is not as daunting as you may think, especially if you have selected Antiquorum as your auctioneer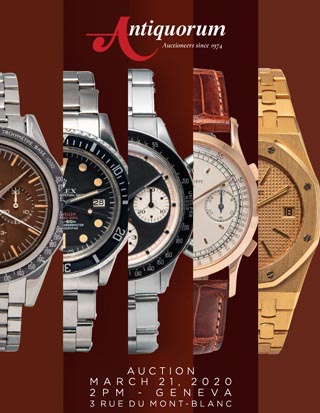 Geneva, 21 March, 2020
Auction Totaled EUR 3.2 Million
Important Modern & Vintage Timepieces.
TOP LOTS
PRICE LIST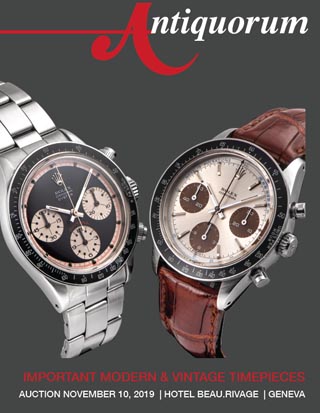 Geneva , Novembre 10-11, 2019
Auction Totaled CHF 9.26 Million
Important Modern & Vintage Timepieces.
TOP LOTS
PRICE LIST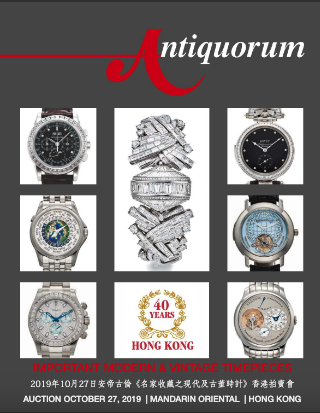 Hong Kong , October 27, 2019
Auction Totaled HKD 41.3 Million
Important Modern & Vintage Timepieces.
TOP LOTS
PRICE LIST