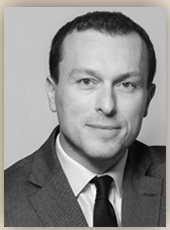 ROMAIN REA
CEO & Watch Expert
Romain is a leading vintage watches expert and entrepreneur since 1994. He organized and executed numerous thematic auctions and catalogues with Jaeger-LeCoultre, Rolex, Tudor, Hermès and Panerai. He is also in high demand as an expert for private institutions and for luxury watch manufacturers such as Vacheron Constantin, and Jaeger-LeCoultre and acts as the sole watch expert for the Court of Appeal of Paris, France. With more than twenty years of experience in the watch auction market, he joined the Antiquorum's team in April 2017 to bring his experience, network and entrepreneurial spirit as CEO.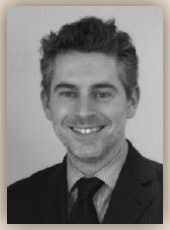 JULIEN SCHAERER
Managing Director and Watch Expert
Julien was introduced to the world of horology by his father who is an enthusiastic collector himself. Julien's interest in timepieces further developed while working as an assistant at 16 at major auction houses in Geneva. After earning his BSBA in marketing, Schaerer moved to New York where he worked at an advertising rm but, ultimately was lured back to horology and embarked upon his career as a watch expert. After many successes working with world-renowned auction houses, Schaerer joined Antiquorum USA as a Watch Director and Expert in 2005 and was promoted to Managing Director of Antiquorum Geneva in 2010.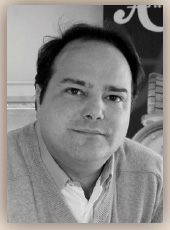 ETIENNE LEMENAGER
Director and Watch Expert
Etienne is an enthusiastic expert on pocket watches, wristwatches and clocks. He received his initial training at the "Ecole d'horlogerie de Paris." In 1996, Etienne joined Antiquorum's horology workshop as a trainee.
Soon thereafter, Etienne was promoted to Director of the workshop and only three years later as Watch Expert. An accomplished watchmaker, Etienne is today Director of Antiquorum's Geneva showroom.
With nearly twenty years of experience in the watch auction market, Etienne is globally recognized for his extensive knowledge of fine timepieces.
Antiquorum Management, Zurich
Romain REA
CEO & Watch Expert
Julien SCHAERER
Managing Director and Watch Expert
Etienne LEMENAGER
Director and Watch Expert
Jorge ROBELO
Information Technology Director
Armelle DE MEDEIROS
Logistics Director
Franck GIORGINI
Chief Accountant
Takahiro HAMADA
Watchmaker & Restorer
Astrid SOYEZ
Global sales coordinator
Ruwan ATTANAYAKE
Information Technology
Jonathan Liegeard
Administrative Assistant
Sara Uldry
Administrative Assistant
Nicoletta MARRINI
Administrative Assistant
Francesco MAGNONI
Junior Watch Expert
Etienne LEMENAGER
Director and Watch Expert
Deborah SUNDHEIMER
(Currently on maternity leave) Country Manager
Cornelia BARONNER
Country Manager
Jérome LEMOINE
Director & Watch Expert
Gina WOITKE
Administrative Assistant
Fiona GALATI
Sales Administrator
Connie SIU
Managing Director
Agnes CHAN
Chief Accountant
Sophie CHAN
Business & Logistic Executive
Celia WONG
Accounts & Admin Coordinator
Alex HO
Senior Consultant
Gordon WONG
Senior Consultant
Joe FUNG
Senior Consultant
Analeigh HO
Business Coordinator
Minh HIEP NGUYEN
Partner Agent