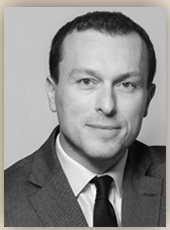 ROMAIN REA
CEO & Watch Expert
Romain is a leading vintage watches expert and entrepreneur since 1994. He organized and executed numerous thematic auctions and catalogues with Jaeger-LeCoultre, Rolex, Tudor, Hermès and Panerai. He is also in high demand as an expert for private institutions and for luxury watch manufacturers such as Vacheron Constantin, and Jaeger-LeCoultre and acts as the sole watch expert for the Court of Appeal of Paris, France. With more than twenty years of experience in the watch auction market, he joined the Antiquorum's team in April 2017 to bring his experience, network and entrepreneurial spirit as CEO.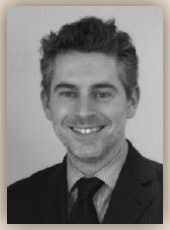 JULIEN SCHAERER
Managing Director and Watch Expert
Julien was introduced to the world of horology by his father who is an enthusiastic collector himself. Julien's interest in timepieces further developed while working as an assistant at 16 at major auction houses in Geneva. After earning his BSBA in marketing, Schaerer moved to New York where he worked at an advertising rm but, ultimately was lured back to horology and embarked upon his career as a watch expert. After many successes working with world-renowned auction houses, Schaerer joined Antiquorum USA as a Watch Director and Expert in 2005 and was promoted to Managing Director of Antiquorum Geneva in 2010.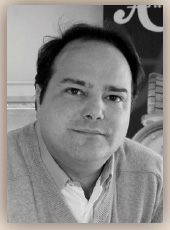 ETIENNE LEMENAGER
Director and Watch Expert
Etienne is an enthusiastic expert on pocket watches, wristwatches and clocks. He received his initial training at the "Ecole d'horlogerie de Paris." In 1996, Etienne joined Antiquorum's horology workshop as a trainee.
Soon thereafter, Etienne was promoted to Director of the workshop and only three years later as Watch Expert. An accomplished watchmaker, Etienne is today Director of Antiquorum's Geneva showroom.
With nearly twenty years of experience in the watch auction market, Etienne is globally recognized for his extensive knowledge of fine timepieces.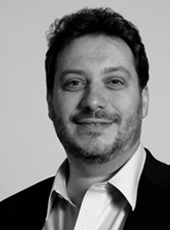 ARNAUD TELLIER
Director Asia Pacific
After he finished his horology – restauration studies in 1990 at the International Museum of Horology of La Chaux-de-Fonds, he joined Antiquorum as an intern and was trained in watch expertise.
He chose to leave his responsibilities as Vice-President of Antiquorum to become the Director and Curator of the Patek Philippe Museum of Geneva in 2000.
PATEK PHILIPPE EXPERT
During his work at the Museum, Arnaud Tellier studied at length the Archives of the manufactory founded in Geneva in 1839. Thanks to these valuable documents, he is to this day one of the few experts to really know the truth about the history of Patek Philippe's production. Thus, his expertise in this area is a real asset for Antiquorum.
FOLLOWING ANTIQUORUM'S TRADITION
Highly condensed works of art– both mechanical Arts and decorative Arts – watches and other timepieces have since their creation been idolized and collected by the elite. If many of these timepieces are now in public or private institutions, there are still thousands more of these museum-quality objects that Antiquorum's new skilled team can help amateurs discover and in turn generate new categories of collectors who will become, in time, the "guardians for future generations".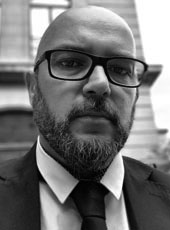 GIOVANNI VARESI
Head of Italy & Watch Expert
Giovanni has been an engineer in the motorsport and research fields. He started to love and study watches in 1990 specially focusing on Rolex and Patek Philippe vintage timepieces. He started his career in the first watch based investment fund then hired from Antiquorum as director of the italian branch and watch expert.
Antiquorum Management, Zurich
Romain REA
CEO & Watch Expert
Julien SCHAERER
Managing Director and Watch Expert
Etienne LEMENAGER
Director and Watch Expert
Jorge ROBELO
Information Technology Director
Armelle DE MEDEIROS
Logistics Director
Franck GIORGINI
Chief Accountant
Takahiro HAMADA
Watchmaker & Restorer
Byron STHIOUL
Administrative Assistant
Ruwan ATTANAYAKE
Information Technology
Giovanni VARESI
Head of Italy & Watch Expert
Nicoletta MARRINI
Administrative Assistant
Francesco MAGNONI
Watch Expert
Etienne LEMENAGER
Director and Watch Expert
Deborah SUNDHEIMER
Country Manager
Jérome LEMOINE
Director & Watch Expert
Laëtitia MERENDON
Sales Coordinator
Fiona GALATI
Sales Administrator
Connie SIU
Managing Director
Agnes CHAN
Chief Accountant
Sophie CHAN
Business & Logistic Executive
Celia WONG
Accounts & Admin Coordinator
Alex HO
Senior Consultant
Gordon WONG
Senior Consultant
Joe FUNG
Senior Consultant
Minh HIEP NGUYEN
Partner Agent