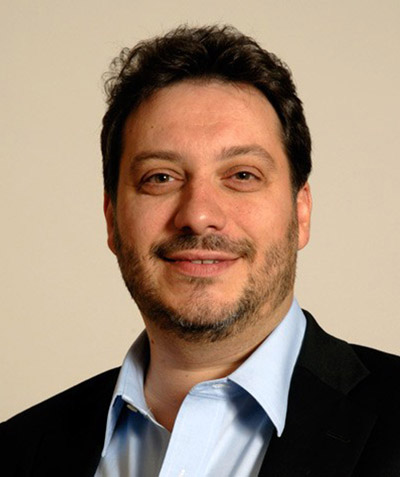 ARNAUD TELLIER
DIRECTOR ASIA PACIFIC
We are pleased to announce that Arnaud Tellier has accepted to share his expertise with us to come back to work in the very Auction House where he started his professional career 28 years ago, this time to run the Asia-Pacific subsidiary.
BACK TO THE ROOTS
After he finished his horology – restauration studies in 1990 at the International Museum of Horology of La Chaux-de-Fonds, he joined Antiquorum as an intern and was trained in watch expertise.
He chose to leave his responsibilities as Vice-President of Antiquorum to become the Director and Curator of the Patek Philippe Museum of Geneva in 2000.
PATEK PHILIPPE EXPERT
During his work at the Museum, Arnaud Tellier studied at length the Archives of the manufactory founded in Geneva in 1839. Thanks to these valuable documents, he is to this day one of the few experts to really know the truth about the history of Patek Philippe's production. Thus, his expertise in this area is a real asset for Antiquorum.
FOLLOWING ANTIQUORUM'S TRADITION
Highly condensed works of art– both mechanical Arts and decorative Arts – watches and other timepieces have since their creation been idolized and collected by the elite. If many of these timepieces are now in public or private institutions, there are still thousands more of these museum-quality objects that Antiquorum's new skilled team can help amateurs discover and in turn generate new categories of collectors who will become, in time, the "guardians for future generations".
"This is an exhilarating mission that only an auction company can create! Antiquorum remains the first auction house specialised in watchmaking collection, this explains my return to this legendary house, to write with Romain Réa, new beautiful pages. Hong-Kong is a magical city that shines in the middle of Asia. If it's a challenge to work on it, it's with great envy that I join the existing team of Connie Siu" comments Arnaud Tellier.