How to cancel a bid on live auctions
To delete an absentee bid you placed, follow these step :
1. Go on the main page live.antiquorum.swiss and log in. Press on the green button with the number of bids you placed.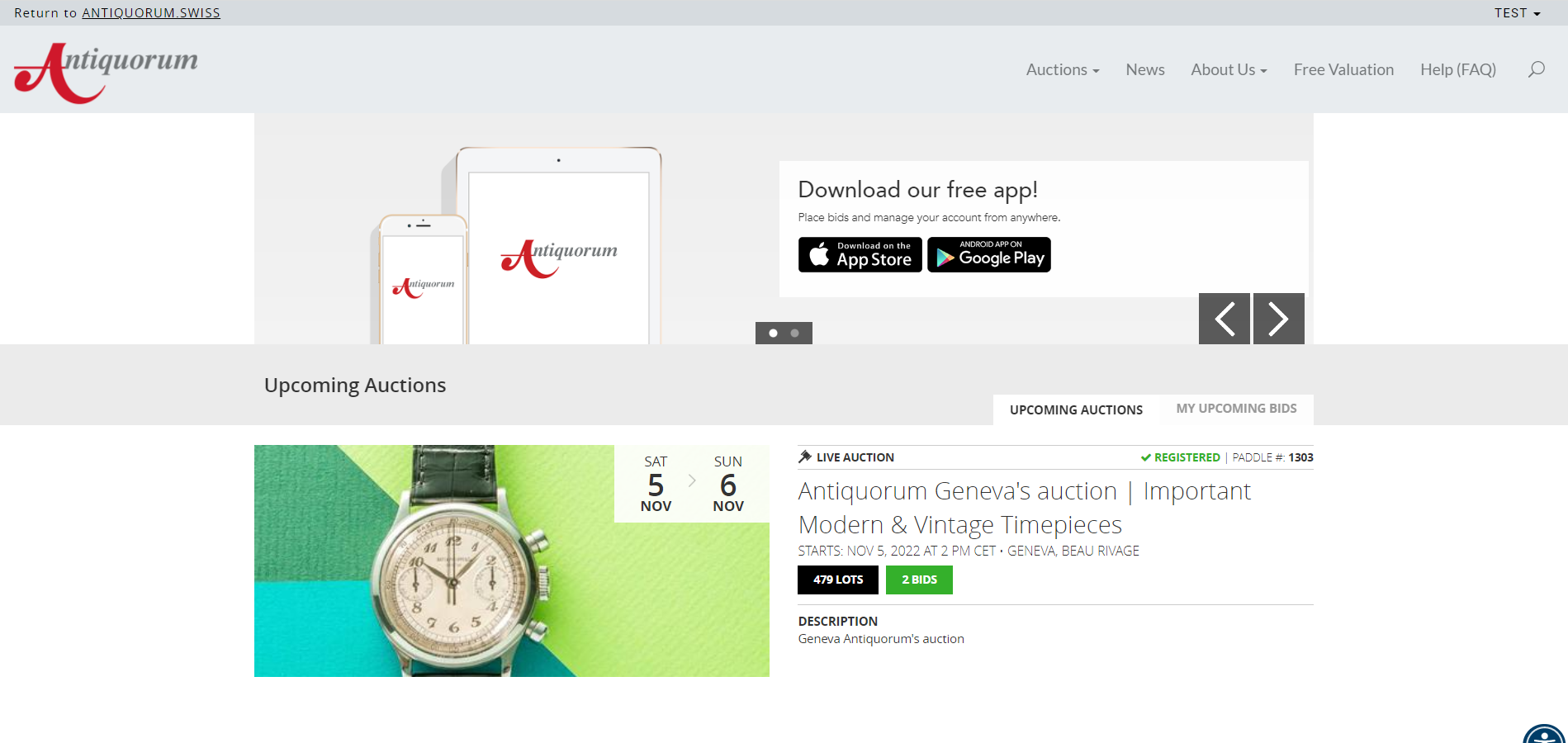 2. With your mouse, hover the lot you want to delete your bid and click on the button "edit bid"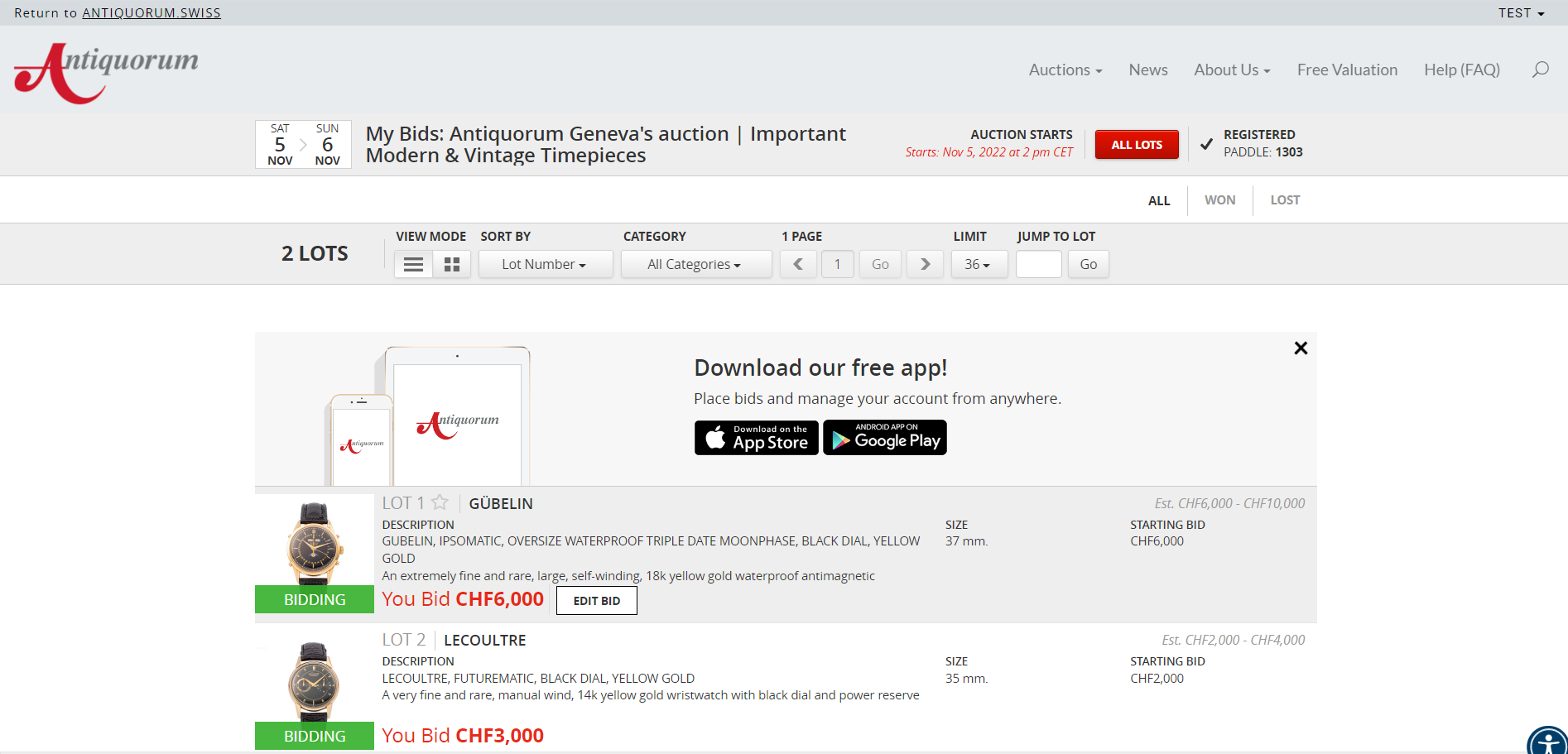 3. Select delete, (just on the of the red bid button)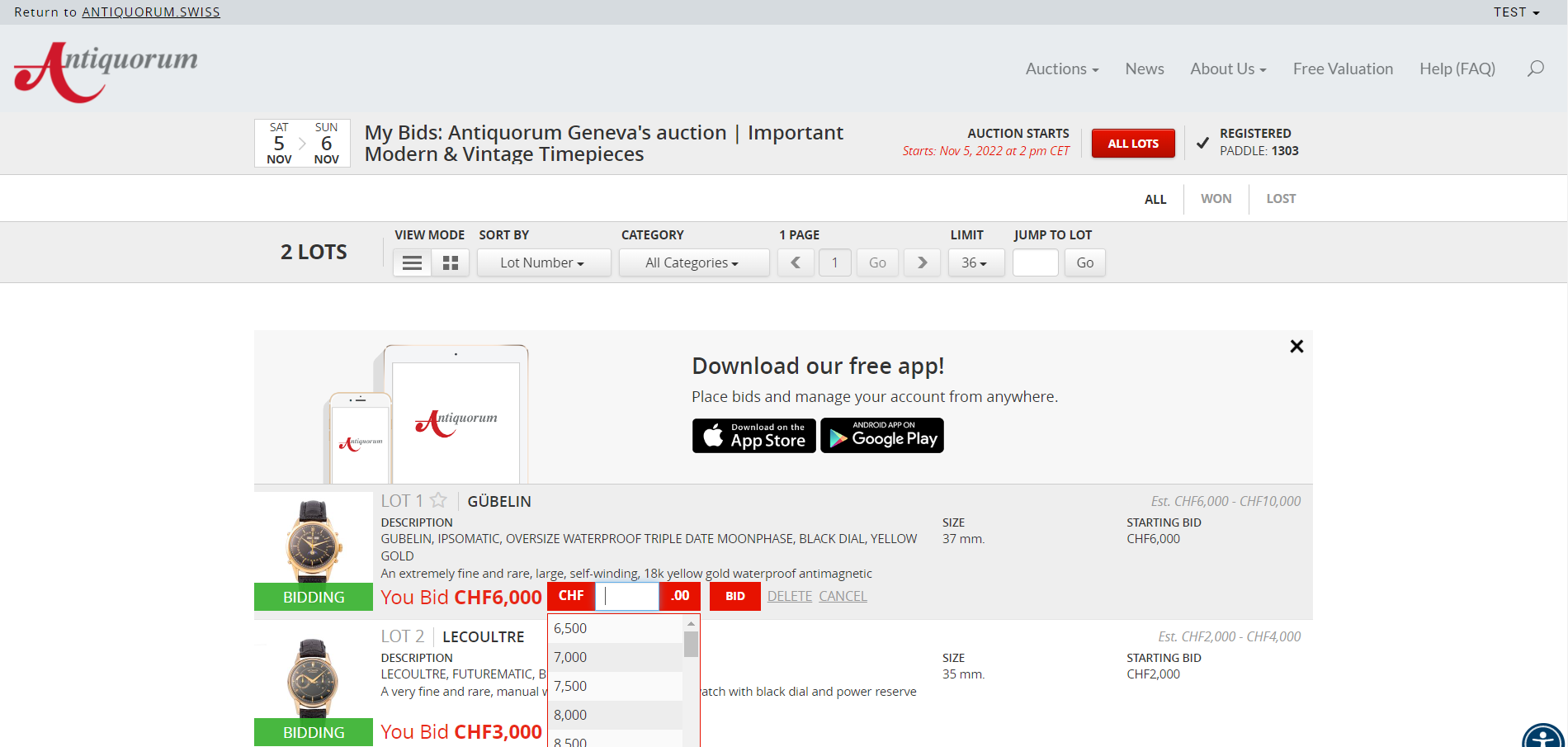 4. Confirm by pressing yes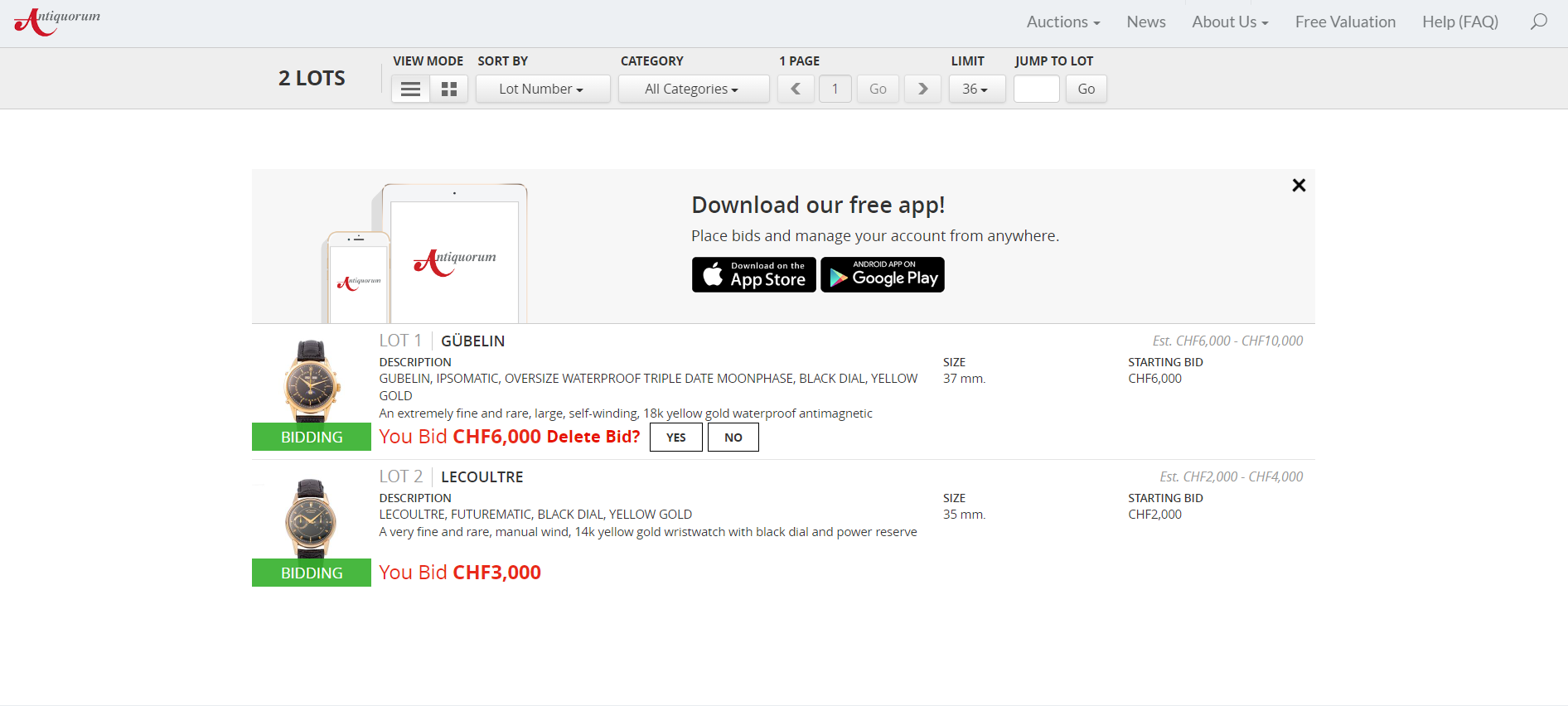 5. Your bid has been cancelled.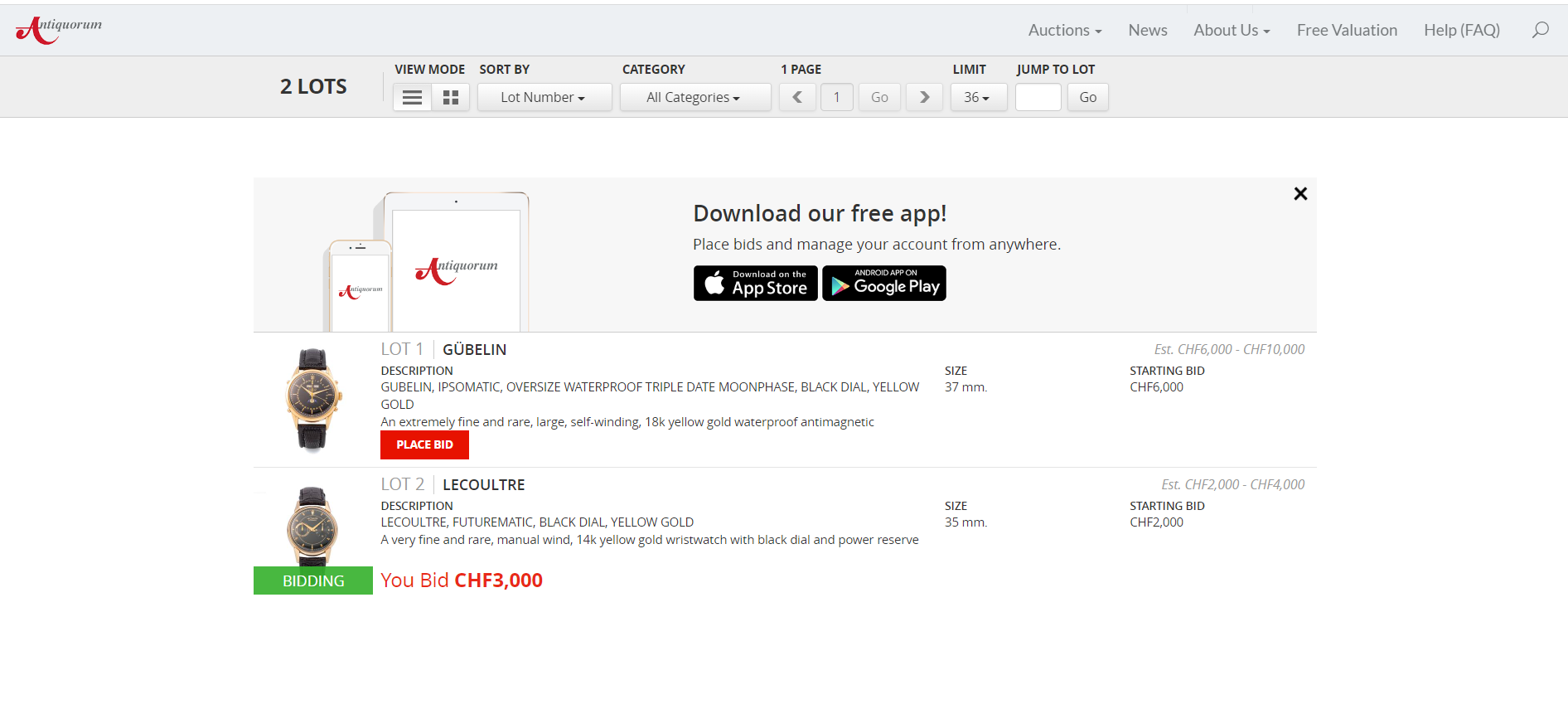 Hopefully this can help you.